MegaSlam 60
2.199 €
Mega May Madness Ends 31:
1.699 €
FEATURES
The MegaSlam 60 offers pro features while bringing all the durability and playability of a Mega Slam Hoop. The 1,52m wide backboard has a 92 cm overhang from the rock-solid 15 cm x 15 cm main pole. It's a good adjustable-height hoop that fits 2-car driveways or tighter court spaces.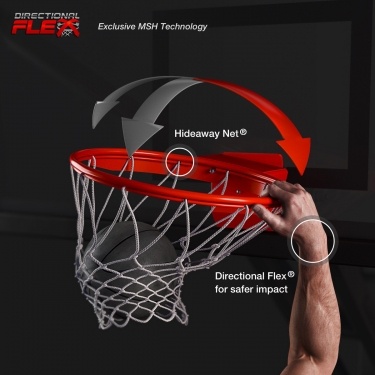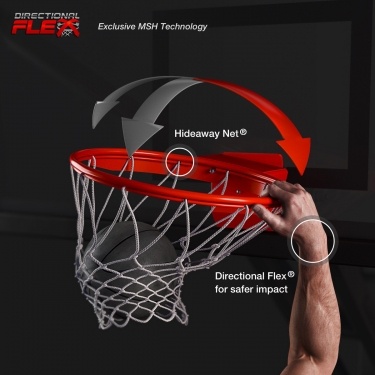 Our pro-style rim which offers break-away action from a full 180° like the rims the pros use. Directional Flex® Technology allows for slam dunks in any direction. Recessed Hideaway Net® attachment protects your hands when jamming. (Patent pending.)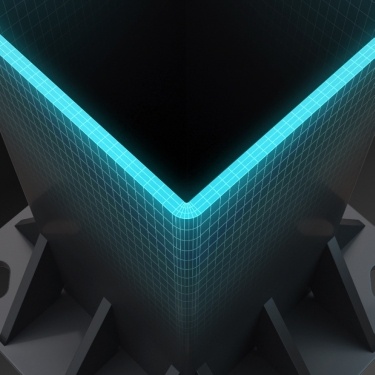 7-Gauge Strong Steel Pole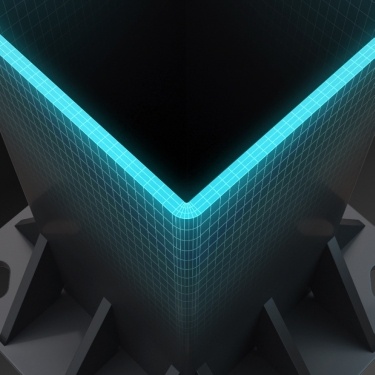 Our 7-gauge super-rigid steel thickness allows for a rock-solid game with little shaking or swaying. 
Double the thickness vs. brands sold at big box stores.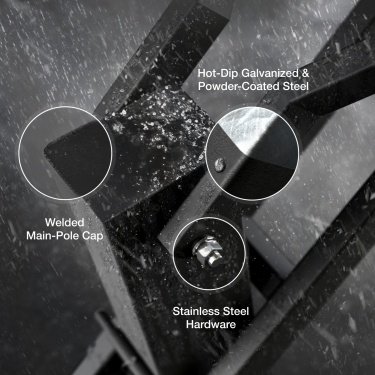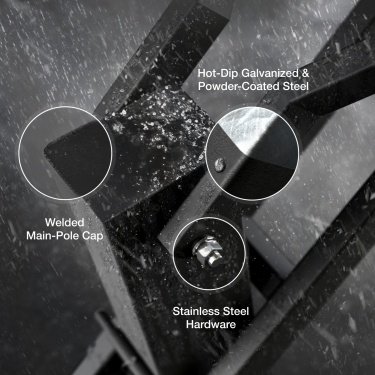 Every Mega Slam Hoop comes ready for scorching summers, rainy springs, and frozen winters with hot-dipped galvanized steel and stainless steel hardware. Standard.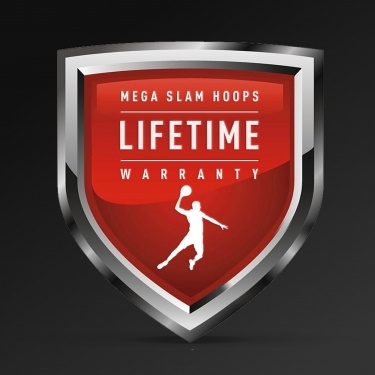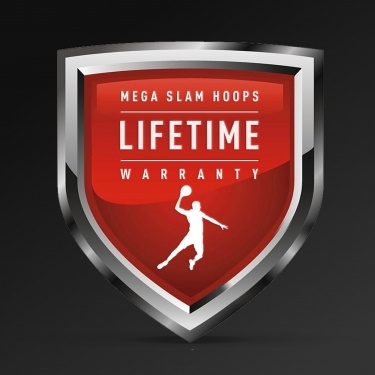 We stand behind our basketball systems and guarantee great performance for a lifetime of play -- even down to the nuts and bolts.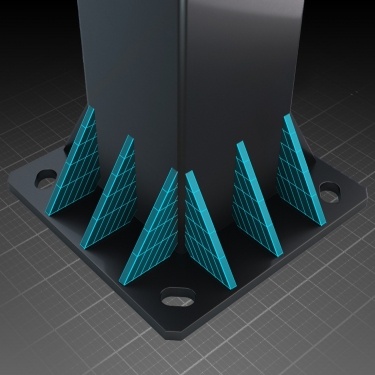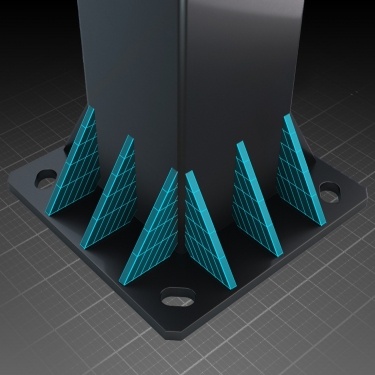 The MegaSlam 60 main pole is reinforced with 12 gussets, which is 50-75% more support than the competition.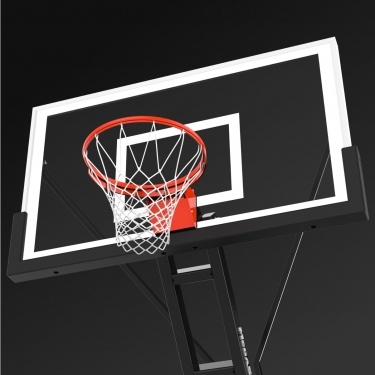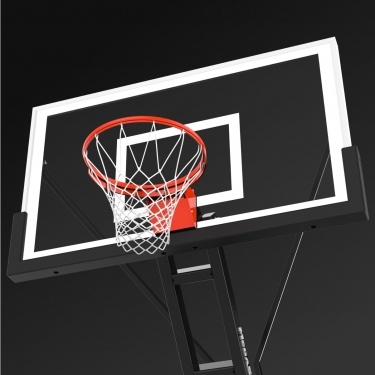 With a regulation, 1,3 cm thick glass, the MegaSlam 1,52 m backboard provides maximum ball response. You also see clean looks through the unobstructed clear-view backboard design.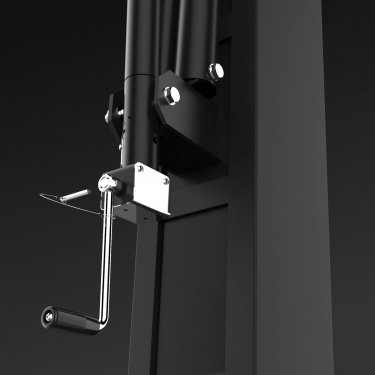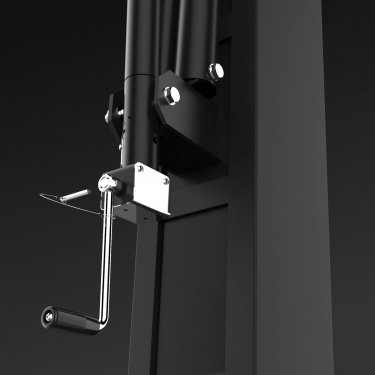 The MegaSlam 60 lowers from 3,04 m to 1,5 m so players of all sizes can dunk all day long.
WHAT'S INCLUDED?
From no-hassle shopping and delivery to guaranteed years and years of play—we strive to deliver the best experience possible.
Ask the other guys if they can say the same.
1
With every Mega Slam Hoop Purchase
Rust-resistant galvanized steel

5 cm-thick custom-fitted pole padding

Gusset padding

Backboard padding

Stainless steel hardware

Anchor kit with (4) J-bolts and rebar

Upper and lower adjustable steel arms

Limited lifetime warranty
2
In your Megaslam 60 shipment
15 x 15 cm monster-sized, 7-gauge steel main pole

1,52 m- wide backboard with 1,3 cm- thick tempered glass

180 Pro Rim® with Directional Flex® Technology

1 UV coated net

Height actuator and adjustable crank

5 cm - thick padding for main pole and base

2.5 cm - thick backboard padding
7-Gauge Strong Steel Main Pole
1,3 cm Thick Tempered Glass Backboard
Stainless Steel Hardware
Hot Dip Galvanized Steel Protection
5 cm - Thick Pole & Base Padding
2,5 cm - Thick Backboard Pad
Anchor Kit w/Rebar
LEVEL UP OR DOWN?
Each MegaSlam hoop is designed to bring you a superior play experience and last a lifetime. Each model brings a unique experience made for any size court or athlete.
LEVEL UP OR DOWN?
Each MegaSlam hoop is designed to bring you a superior play experience and last a lifetime. Each model brings a unique experience made for any size court or athlete.
Swipe left or right to size up the different Slams.
LEVEL UP OR DOWN?
Swipe left or right to size up the different Slams.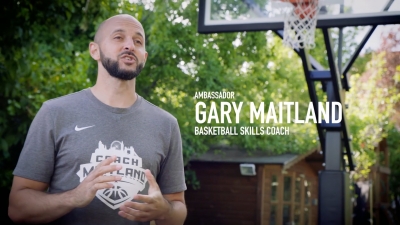 Mega Slam x Coach Maitland
Check out Coach Maitland's overview of the Mega Slam 60 / 72 and Game Light.
I shopped these in ground systems pretty hard. In my mind, if you want something that is truly built to last there were really only 2 vendors that met the quality mark in terms of construction material, glass thickness, anchor system, previous ratings…etc. I went with the 60" and am very pleased thus far. I installed it myself and it was more or less what I expected. I think a 20" x 20" x 48" hole is way over kill. I spoke to one of their listed installers who has been putting these systems in for years and they always dig a 15" x 15" x 36"! That's about a 10 bag swing in the number of bags of concrete between the two hole sizes and a crap ton more back ache! Everything else is as advertised. The system weighs a ton, so be prepared to have the room and the man power just to get the boxes where u need them. Also, they can only be delivered from a semi truck so if u live on a cul de sac like we do they couldn't accommodate. I had my system delivered to a buddy's business and then he used their fork lift to put it into a flat bed trailer I borrowed. It's in we love it, the neighbor kids all love it, excited to finally have some fun now. Cheers!
Everything about the mega slam hoop is made of ultra high quality materials. Very sturdy and strong. We have enjoyed being able to bring it low enough for our 4 year old and raise it back up for our older kids. Would buy again!
If you're reading the reviews and are on the fence - buy it.
Yes I'm talking to YOU! Because I was YOU a few months ago, looking for a hoop at my house. Something caught my attention with MegaSlam Hoops and it was the best decision. Their customer service is top notch not to mention their basketball system is better than 99% of the hoops you play on - outdoors (and even indoors). It's so we'll built and looks phenomenal on our driveway. I literally have had people drive by the house and REVERSE back just to ask about it. The play is spectacular. It rebounds nicely, the swish sound is unmatched. You truly feel like you're playing on a pro system. So happy I went with MegaSlam!
See what it takes to install your Mega Slam.
We back our systems with a limited-lifetime warranty.