Light Up The Night™
Introducing the Game Light®, a powerful LED lighting system that lights up your game without drawing a foul on your energy bill. Made for all free-standing Mega Slam Hoops basketball systems.. (Patent Pending.)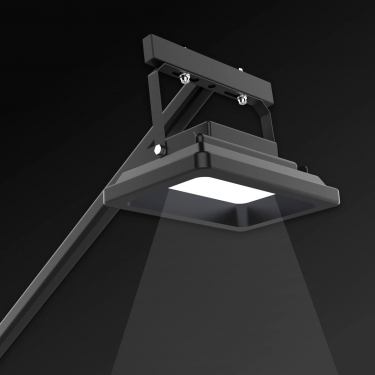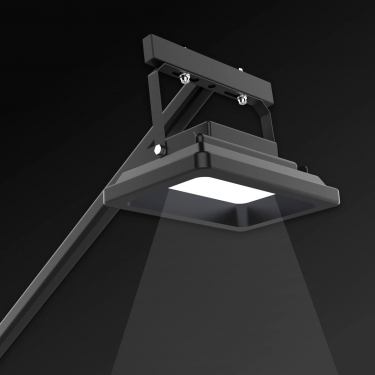 See every play clearly when you light up the court with light measured at over 12,000 lumens bright. LED lighting runs cool and uses 90% less energy than halogen bulbs.  No electrician required for assembly.  Only an exterior extension cord is needed.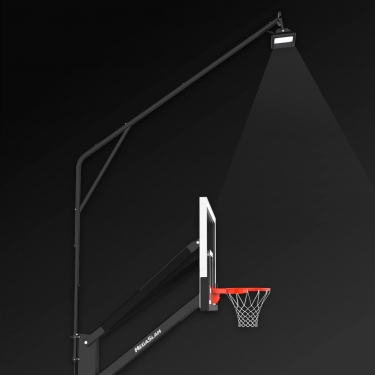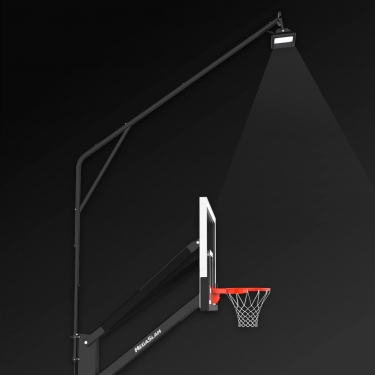 Our bright and compact single-light fixture is elevated 17' from the ground and puts the smallest amount of weight possible on your system, which reduces stress on the main pole and provides a more rigid playing experience. No shaking. No swaying.
What's included?
(1) LED 12K-Lumen Light Fixture
(1) Light connector & power cord
(1) Galvanized & powder-coated steel light pole assembly
Weather resistant mounting parts & hardware
Compatibility
This Game Light® works with these systems.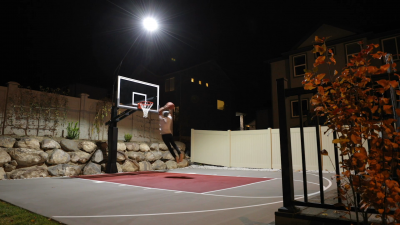 Review of a Mega Slam Game Light
"Easy install... Super impressed how well it lights up the court."
Awesome light, must have for the hoop!
We had a 30'x30' basketball court installed behind the house, and knew from previous experience that we wanted it lit (the boys love playing at night). We planned to buy a parking lot type light and pole, but saw this light for about a 1/3 of the price. After watching the other review videos, I decided to buy it. Long story short, it's fantastic. It lights up the entire 30'x30' court, is high enough that (so far) it's never been hit by the ball, and it's sturdy. I would recommend.
I've had my Mega Slam 54" hoop for 6 years now and this was the perfect addition. I wish I had gotten it sooner. It lights up the court nicely without excess light anywhere else. It takes two adults to install. Very heavy duty just like the hoop.